With the advancement of society, all walks of life have seen more humanized services and systematization in recent years. As a result, in the decoration market, "one-stop home furnishing" emerged as a well-known decoration service, expressing the ultimate notion of humanization and the industry's unavoidable direction.
It offers integrated services such as basic decoration, decorative material buying, integrated home systems, soft furnishings, and home appliance delivery based on the pre-design program. We continue to optimize the full set of service chains so that consumers enjoy "save money, save time, save energy, save heart" at the same time, but also in the industry continue to self-improvement the cooperation model and system, through demand collection, packaging projects, collective purchasing, and other methods.
Our services can meet all your needs
Huang Pai B.V. offers a wide range of services including interior design, construction and decoration. Our service process includes demand analysis, scheme design, budget quotation, construction and quality inspection. Our interior designers will provide personalized design solutions based on clients' needs and preferences, and will repeatedly communicate and confirm with clients to ensure that the final product meets their expectations. Our construction team has rich experience and skills to ensure quality and safety during the construction process. We emphasize innovation and constantly introduce new design concepts and technologies to provide better quality services and products.
Take your commercial space to new heights.
Whether it's an office, retail store, restaurant, hotel or tradeshow, we understand and capture your company's branding philosophy and create an environment that truly reflects your company's vision, creating a commercial space with a lasting impact.
Our expertise in workplace projects spans the management of the design, approval and administration processes.
With a deep understanding of fit-out projects, we create intelligent designs for factories, warehouses, logistics centers, and other fit-out projects that are dedicated to maximizing productivity in order to accomplish your company's ambitions.
Create your perfect house
We believe that the style of your home reflects your unique personality and style. We work closely with homeowners by understanding their preferences and requirements in order to create spaces that are not only visually superior, but also functional and comfortable.
Huang Pai offers a one-stop ordering service for whole-house originality and style integration. Your ideal home is realized by Huang Pai.
Giving you a new experience
Not enough space for a dwelling residence? Is your office too small? Can't fit any more visitors in the dining room? Then you might want to think about a house extension.
Huangpai has many years of experience in house extensions, from family residences to factory warehouses, Our house extensions cover more than hundreds of houses, and we provide our customers with the highest quality of houses, the best building and decoration materials, the most satisfactory style of extensions, the best after-sales service, and the most suitable prices for extensions.
"House extensions have always been one of the services we specialize in at Huang Pai B.V., and we work all over the Netherlands, as well as parts of Germany. We offer a one-stop service from design to construction, guaranteeing quality and efficiency, saving you time, effort and money!"
Bringing Nature and Art Together
Our landscape designs transform urban living by allowing art to embrace nature, creating a modern refuge that merges fashion, function, and nature. Providing an ideal utopia in the midst of metropolitan life's rush and bustle.
Utilizing innovative outdoor amenities to enhance the quality of outdoor living.
Customized Furniture, Made to Order
"Your home tells your story, and each piece of your customized furniture weaves the story of your home."
Every home and commercial space has a unique style and needs, making custom furniture a popular choice for many.
Huang Pai offers custom furniture services to tailor your furniture to fit your needs.
Whether you are looking for custom cabinets, closets, bookcases or custom sofas, beds and other furniture, we can design and build to your preferences and space needs.
We don't just work with great furniture manufacturers, Huang Pai also has its own furniture manufacturing plant, to ensure that we provide you with high quality customized furniture to make your commercial space and home space more personalized and comfortable.
Experience technological advances
Smart homes have become a modern-day fad. HuangPai provides smart home solutions to make your home smarter, more convenient and comfortable. 
With the smart control system, you can easily manage your home's lighting, temperature, security and other devices to realize an intelligent lifestyle. Our professional team will design and install a smart home system according to your needs and preferences to make your home smarter and more efficient.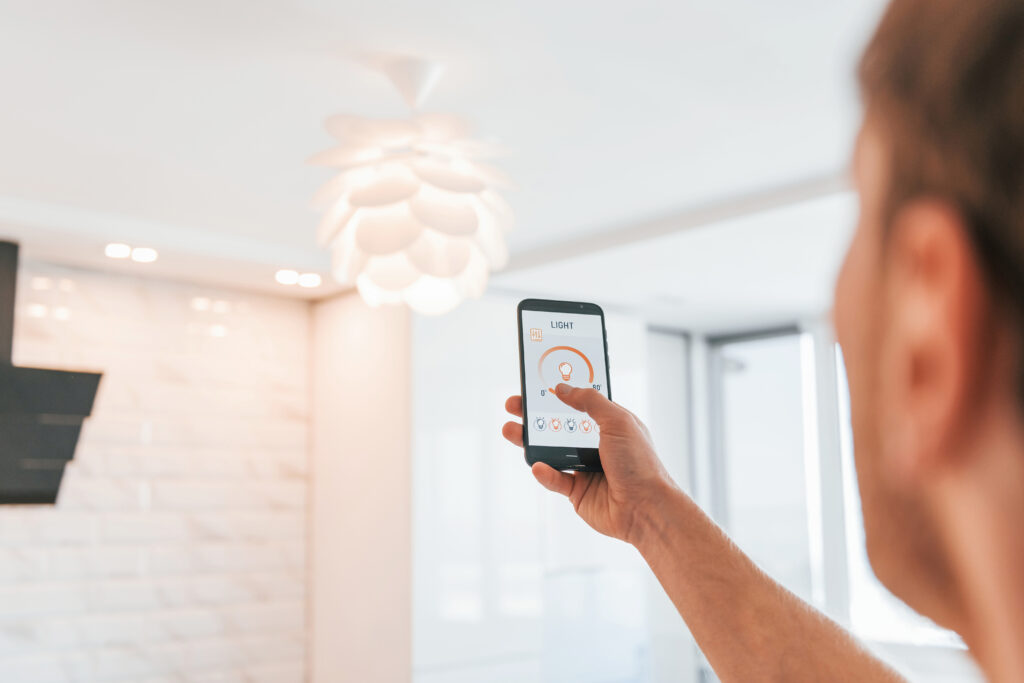 Our priority is your peace of mind. You'll feel more protected and secure than ever before with our cutting-edge security solutions. All from your smartphone, you can monitor your property in real-time, receive notifications, and even permit entry remotely.
With our energy-efficient smart home technology, you can reduce your carbon impact while saving money on your electricity costs. Control and optimize your home's energy use to achieve a sustainable, eco-friendly living without sacrificing comfort.
Have a home that can be tailored to your specific requirements. Our smart solutions take automation to a whole new level by allowing you to control lighting, temperature, security, and other features as you see fit. Say goodbye to energy waste, and your home will adjust to your preferences with ease.
Make your home fit your lifestyle. With a single tap of your smart device, you can create personalized settings for different situations such as movie night, dinner party, or leisure mode.
"Creating the Age of the Smart Home."
Smart home is more than a luxury; it is a significant step toward a more sustainable and ecologically friendly future.
Its essence is found not in its technological power, but in the way it creates deeper connections with the places we call home.